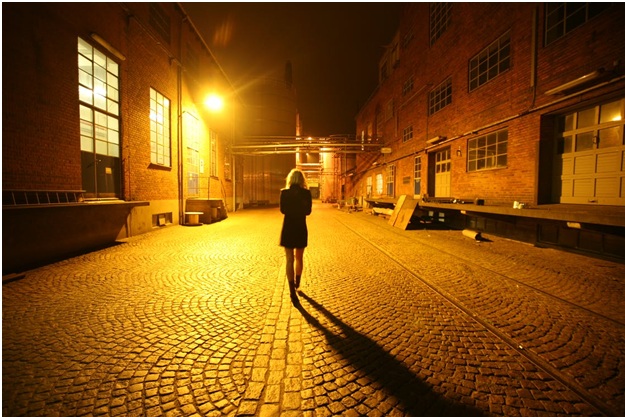 Deciding to carry a firearm for self-defense is a serious decision. Every gun owner is tasked with the sole responsibility for the use, storage, and carriage of his or her firearms.
This extends to carry, whether open or concealed. This means that shopping for a holster for carrying your handgun should be thoughtfully considered, just as the choice of the handgun carried should be thoughtfully determined. You should not accept less than the best, and while the term "best" will have varying connotations to different people, it boils down to just two things: safety and practicality.
These two considerations should guide your search for female gun holsters, and when you analyze a given holster, you should attempt to assess the advertised features in light of these two components. This is true for both men's and women's holsters. However, there is one more thing to note in the search for a quality holster designed for women, and that is practicality.
In recent years, holsters designed for women were released onto the market. Some of them featured a pleasing visual design, accented with bright colors or lace, and were designed to fit the dimensions of women. The problem is that while many of them looked good, they failed to secure the firearm in the holster and prevent it from moving around, either in position or on the body.
The best concealed carry holsters for women are not only practical to use and secure but also well balanced in terms of visual aesthetics. That is what our Lady Defender provides - practicality and visual appeal of a slender design and subtle lacing.
With no further ado, address these following points when you're in the running for a practical, safe, useful concealment holster that has been specifically designed for women.
Safety
Safety is the first and most important aspect of gun ownership, and responsibility in gun ownership is largely defined by it. Safe practices at the range, in the field, or even while handling and cleaning a firearm can be easily identified and observed, but they are equally important to observe and practice while transporting - and carrying a firearm is a method of transport.
The holster you choose to pair with your firearm should be made with safety-enhancing features in mind. It should protect the trigger; All Pistol Wear holster models completely enclose the firearm and protect the trigger from external forces. It should also provide for a sufficient degree of retention - not making it difficult to draw the weapon, but having enough retention to prevent the handgun from accidentally disengaging from the holster.
Practicality
In addition to safety, a holster should be designed with practicality in mind, and as stated above, a good holster will boil down to these two considerations. Practicality, however, allows for more license for interpretation than safety does. Depending on the intended use of the holster, what is practical to one gun owner may be deemed less than practical to another.
A holster should fit the wearer very well, and securely. A sound fit enhances the safety of the overall design as well and can improve access to the firearm. It should securely retain the firearm while allowing for unobstructed access when the firearm is drawn.
Other features that could be called practical are any that provide a higher degree of protection to the firearm, eliminate undue movement of the holster, or allow for extra storage for accessories. Anyone concerned about concealed carry would find it is critical to look for a holster that does not bounce or roll, as well as one that does not "print" or give the firearm away. In other words, a holster that is designed to be more discrete.
Discretion
In terms of a holster that was designed for concealed carry, discretion is something that is indispensable in the design. A holster designed to be inconspicuous can have improved safety and is more practical.
Ideally, a concealed carry holster, including one designed for a woman, should be undetectable with the firearm secure in it. Not only should the holster itself be undetectable, but it should incorporate features that prevent the printing of the firearm that would give its presence away.
Compatibility with Clothing and Lifestyle
On the note of discretion, a holster that has been designed with concealed carry in mind should be compatible with a wide range of clothing, or else you will be limited in how and where you can wear it.
The ability to carry for protection is only valuable if you are always prepared. True preparation requires you to carry as much as possible; your firearm will not be of much use if you don't have it with you. A concealed carry holster should be adaptable to the situation.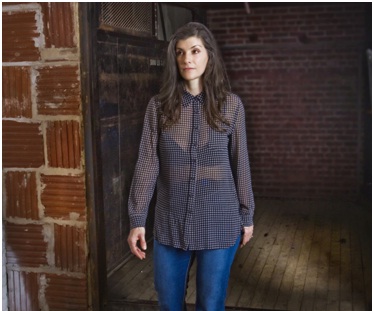 Also, the clothing you wear throughout the day or in different situations will vary based on seasons and circumstances. Winter clothing is naturally better adapted to accommodate concealed carry, but winter is not the only season in which you should be prepared.
Pistol Wear holsters are designed to work not only with professional and casual attire but with athletic attire as well. Pistol Wear has holster options for women to fit most needs for concealed carry use.
A Secure Fit
Retaining the carry firearm is not the only thing you need to look for in a concealed carry holster. The holster also needs to fit you well and should not move around as you move. A holster that shifts on your body or migrates throughout the day is neither safe nor comfortable. A gun owner must be in control of the firearm at all times, and accepting a holster that does not fit properly or moves around will diminish that control.
In addition, a holster should not roll or bounce when the person carrying it is running or is very active. This is a convenient feature of our PT-2 holsters.
Compatibility with Your Firearm
It should go without saying, but the holster you choose to use - for concealment or open carry - should securely fit your firearm. All other things aside, if a holster fits you but not your firearm, it is not safe or practical. Keep this in the forefront of your mind when you are evaluating the selling points of a given model. Pistol Wear holsters are designed to fit your body well and different models are available to get the proper fit for your handgun.
Protecting the Firearm
On top of the fact that a holster should be designed to enhance the safe carriage and use of a handgun, it should also be made with features that protect the firearm.
A holster will serve as a physical barrier against outside forces and in that way will protect the finish of the gun, but there are other ways that a holster can afford protection as well.
For example, the holsters on the Pistol Wear website are made with a rigid outer wall that not only prevents printing but protects the firearm and the trigger by adding another barrier between it and the environment. In addition, our holsters are also made with an integrated perspiration barrier that will minimize sweat and other moisture from contacting the firearm. Of course, proper cleaning and maintenance will protect your firearm from these, but there's no reason a holster can't help out.
Versatility and Adaptability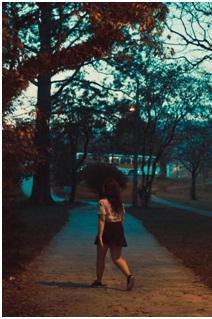 There's more than one way in which a holster can be classified as either versatile or adaptable, but there are two main items to address. One is to suggest that a holster is more valuable if it is adjustable in terms of size, and the other is that a holster that can be worn in several configurations without being heavily altered is valuable as well.
As much as a holster is designed for a specific size of firearm, it is also designed to be carried in a specific configuration. However, some, like ours, are made to allow a certain degree of flexibility. The Pistol Wear Trump Card line of holsters can be carried around the waist or under the arm, with minor adjustments.
Quality of Construction
One final area of consideration in the evaluation of female gun holsters is the quality of construction of any given model. Many of the toughest gun holsters are made from heavy leather or Kydex, but other materials serve just as well, balancing comfort and security with durability.
The Lady Defender Concealment Holster
The Pistol Wear Lady Defender Concealment holster balances the factors mentioned above to offer the first holster of its kind designed specifically with women in mind.
Comfortable, secure, and versatile, the Lady Defender Concealment Holster is made only from the highest quality materials available and is remarkable for the quality of its workmanship. It is designed to be worn with formal attire or casual clothing. The design offers tremendous versatility, allowing the user to wear the holster around the waist or higher on the torso.
In addition, rather than being custom-built to the dimensions of a single firearm, it is compatible with a range of subcompact handguns that are popular with women and less than 6.5 inches in length. For example, it is compatible with such models as the Smith & Wesson M&P Shield, Sig Sauer P365, and several subcompact Glocks, including the Glock 26, Glock 42, and Glock 43.
It is created with several features that protect the handgun and improve its design as a concealed carry holster including a rigid outer wall that protects the firearm and eliminates printing, as well as a perspiration barrier to keep moisture away from the firearm. It's also designed to be more comfortable for the person wearing it, as it incorporates a breathable belt.
On the matter of adaptability, this model of holster is designed to fit a waist that is up to 46 inches, although, with our belt extensions, it can fit larger waists. This allows a secure fit to the female wearer and not just to the firearm that she prefers to carry.
Call Us if You Have Questions
These are some of the attributes you should consider when you are evaluating female gun holsters, specifically those designed for concealed carry. As you can see, our Lady Defender Concealment Holster meets a number of these marks, but if you still have questions regarding the design of the product or want to learn more about what features are valuable in a holster, please contact a member of our team.
If you have any questions, you can send us a message at support@pistolwear.com or call us directly at 1-918-289-2976. We are available to assist you and answer your questions.