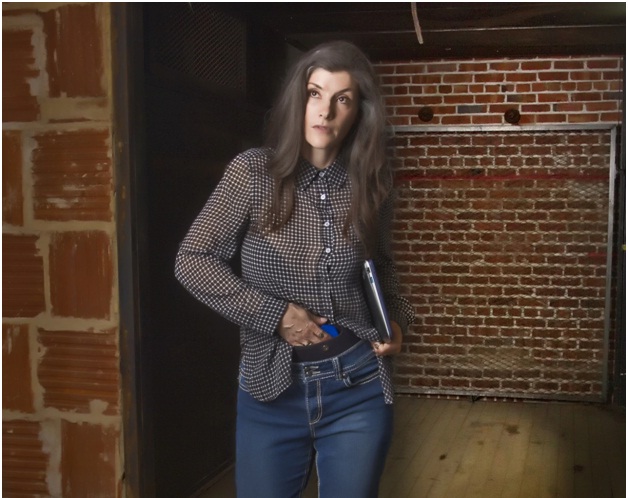 Let's take a look at a simple fact. More and more gun owners in the country are women, including first-time gun owners. In addition, more and more of those gun owners who are women are making the choice to carry a handgun concealed for self-defense and to be better prepared. In 2020 alone, at least five million people bought a gun for the first time, and of these, at least 40% were women.
Unfortunately, most manufacturers of gun holsters design them more with men in mind. Here at Pistol Wear, we serve all gun owners equally and faithfully, and since we know that many are women, we have focused on developing a gun holster specifically with the needs of women shooters in mind.
Here are some of the ways to identify quality in gun holsters for women, and, unsurprisingly, you will find them all and more in our Lady Defender Concealment Holster.
-Comfort
Women do not have the same proportions as men, and so holsters for women should be sized accordingly to provide comfort. Our Lady Defender Concealment Holster is made from premium materials and designed to fit waist sizes up to 46 inches, although it can be comfortably and easily shortened. It can also be lengthened with our optional belt extension.
In addition, this concealment holster is soft and cushioned and comes with an adjustable support strap to increase comfort and security when the holster is worn higher up on the torso. It even features a breathable belt and a perspiration barrier to protect the firearm.
-Compatibility with a wide range of clothing
A gun holster designed for women should be compatible with a wide range of clothing so as to be more suitable to a variety of activities. Typical holsters are generally designed for specific types of clothing or specific activities and can be difficult to conceal when you change clothing styles.
The Lady Defender holster was designed to be used with business or casual attire, but it is concealable and comfortable in athletic attire as well. A concealment holster has to go where you go, and this holster works admirably in a wide variety of environments and situations.
-Compatibility with the right firearms
While there may be some women who carry 8 inch Colt Pythons, there are probably many more who carry compact and subcompact handguns like the S&W M&P Shield, Sig Sauer P365s, and Glocks like the 26, 27, 42, and 43. As such, gun holsters for women should be especially well suited to accommodate the smaller handguns while minimizing the dimensions of the holster thus making it better suited for concealment. The Lady Defender Concealment Holster is perfectly suited for subcompact models.
-Compatibility with certain accessories
It's also valuable for a concealment holster to exhibit compatibility with some accessories. For example, the Lady Defender can accommodate trigger guard mounted laser sights and it can accommodate Pistol Wear accessories like an extra magazine or smart phone pouch.
-Non-printing features
The Lady Defender, like our other concealment holsters, is expressly designed to prevent the printing of a handgun. Not only is it designed with slim lines and a narrow profile, but the holster itself features a rigid outer wall that not only enhances the protection of the handgun but fully eliminates printing.
-Retention and security
Retention and security are at the top of the list for all concealed carry holsters, including gun holsters for women. The Lady Defender incorporates these critically important features and like all of our other holsters, it was designed to completely enclose the handgun, fully securing it.
-Pleasing aesthetics are a bonus
If you can meet all of these requirements and still have some room left over for pleasing aesthetics, then that's a nice bonus, too. The Lady Defender is accented with subtle lacing and embroidery, and is every bit as attractive and thoughtfully designed as it is practical.
If you can meet all of these qualities in gun holsters for women then you can consider it a success. All of the features mentioned above and many others can be found in our Lady Defender Concealment Holster which was the first-ever concealed carry holster of its kind that focused on practicality and function while incorporating feminine design elements that give the Lady Defender the edge over other concealment options. To be sure, women's junk drawers and wastebaskets are full of other concealed carry holsters designed for women that were very light on function and practicality but heavy on aesthetics. The Pistol Wear Lady Defender holsters do not suffer the same fate.
That's the type of innovation that we here at Pistol Wear like to deliver into the hands of our esteemed customers. It's the kind of innovation that we built into the designs of our PT-ONE and PT-2 Concealment Holsters, which will neither bounce, roll nor shift on your body when they are properly worn and secured.
If you have any questions about our products or would like to learn a little bit more about them, we welcome you to give us a call at 1-918-289-2976 and we'll speak with you. We enjoy hearing from our customers and would love to be of better service to you, so don't hesitate to contact us.